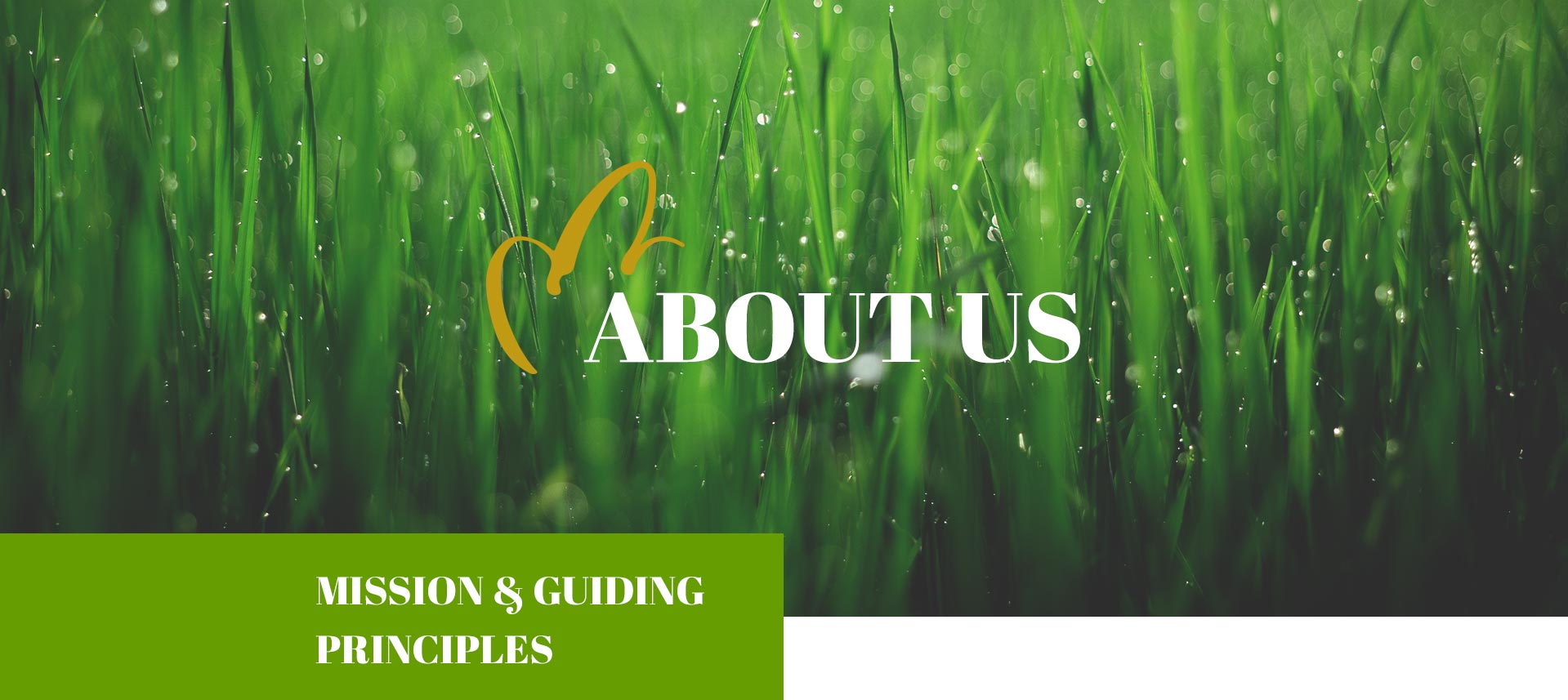 The Magic Group of Companies aims to:
Conduct its business with integrity and professionalism;
Follow a defined business strategy which is continuously updated to ensure the highest quality of service and products
Build and maintain lasting relationships with our clients based on mutual trust and reliability
Maintain a visionary approach to generate new concepts to ensure client satisfaction and value in order to attain market leadership
Participate actively in the improvement of employees and to develop them for meaningful and rewarding careers


Provides Industrial and Commercial Cleaning Services

Provides quality instant lawn cultivated in-house (±60 ha.) and include contracting teams deployed in landscaping projects.
Provides industrial weed control at pipelines, security fences, conveyerbelts,etc.
Provides garden maintenance services to corporate organizations.
Provides well-planned irrigation solutions for the contracting and maintenance divisions.
Is a nursery center, which includes related offerings (e.g. coffee shop, car wash, gift shops, garden furniture and Hair Salon). A qualified in-house horticulturist manages the nursery.
The group head office is situated in Johannesburg Road, Vereeniging. Area supervisors are employed to ensure quality standards on each contract. Supervisors are located on site where the scope of the project justifies fulltime supervision.

It is the policy of the group for a director of the group to visit each contract on a regular basis to liaise with the client and its representatives and to ensure that concerns are addressed timeously.

Contracts exist in the following geographical areas:

• Johannesburg
• Vereeniging
• Sasolburg
• Meyerton
• Vanderbijlpark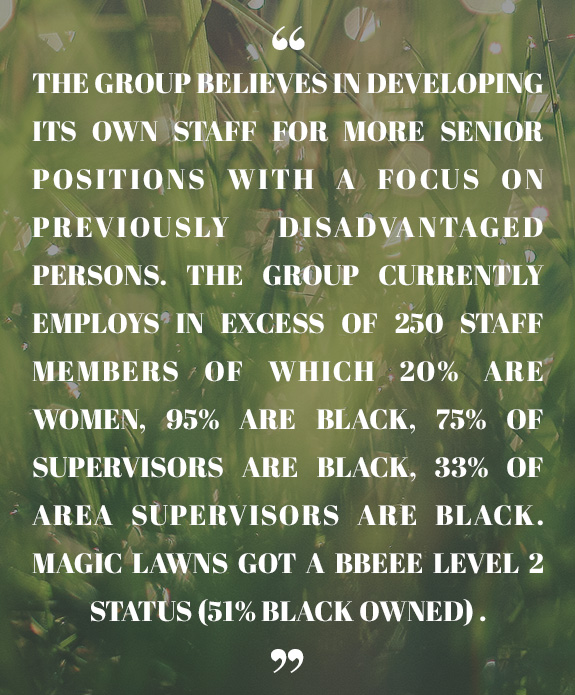 The group believes that harmonious working relationships are achieved through a participatory style of management based on mutual respect and trust between employer and employees/ unions.
Various unions have been recognized and negotiated with since 1990.
Member of an employer's organization and has been assisted by an industrial relations consultant for the past 20 years.
No employee is employed under the minimum wage prescribed by law.
Staff is sent on training courses presented by the manufacturers of the equipment.
Safety and first aid training by accredited trainers.
In-house training on a continuous basis in respect of new products, machinery and techniques. Staff rotated and trained in various tasks to ensure flexibility and to enrich the work content.
We have staff with weed control national certificates that is needed by law to do weed control.